What Is Personalized Preventive Medicine?
A Type of Integrative Medicine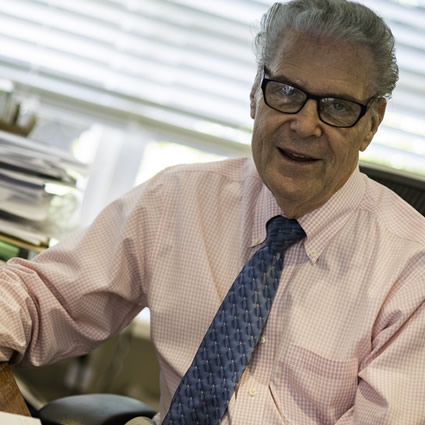 Integrative Medicine ("IM") is an approach and professional mind-set that routinely views an individual patient in a more expansive way. Instead of focusing primarily on a patient's primary disease process and treatment. IM also focuses on the patient as a whole, including all other health issues that may or may not appear to be linked to the primary disease.
The IM approach to patient care requires a firm commitment by a physician to try to discover all causative or exacerbating elements behind a patient's health problems. Dr. Delany and his professional team possess a unique collection of both skills in focus in order to best understand and treat patients from an integrative standpoint.
Dr. Richard Delany is certified by the American Board of Internal Medicine in the fields of Internal Medicine, Cardiology, Geriatrics, and Critical Care. He is a Diplomate of the American Board of Anti-aging Medicine and holds a Certificate of Formal Training in Functional Medicine.
"Dr. Delany's wonderful care and compassion has kept me strong and fit for many, many years – even playing golf into my late 90's."
Joe D. – 100 Years
Total Health Care, PC's approach to total wellness offers a comprehensive array of services including advanced diagnostic the therapeutic techniques and detailed preventive strategies so that together we can make more informed choices about your health.

Personalized preventive medicine
Individual treatment strategies
Personal risk factor assessment:
Atherosclerosis
Cancer of the prostate and breast
Memory loss
Effective weight management
Anti-aging treatment plans
Homeopathy
Whole food supplements
Personalized attention with 24/7 telephone availability
Extended consultation in the office setting
Personalized research and health information
Referral coordination with your other physicians and specialists
Access to biomeridian investigative testing (Meridian Stress Assessment)
Access to IntellBio (Intelligent Bioenergetics Inc.) Advanced Health Technology.
Individual Member – Contact our office for pricing.
Family – (Includes dependent children under age 21) Contact our office for pricing.
Adult Child of Family Member – Contact our office for pricing.
Partners in Your Healthcare
Choosing Personalized Preventive Medicine as your source for attentive complete integrative healthcare is the right choice for people who have high level health care objectives and wish to play an active role in their wellbeing. Get started today!
CONTACT US

What Is Personalized Preventive Medicine? | (617) 698-0715